Why Professionals Use Deionized Water for Window Cleaning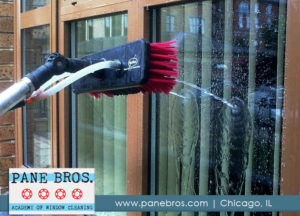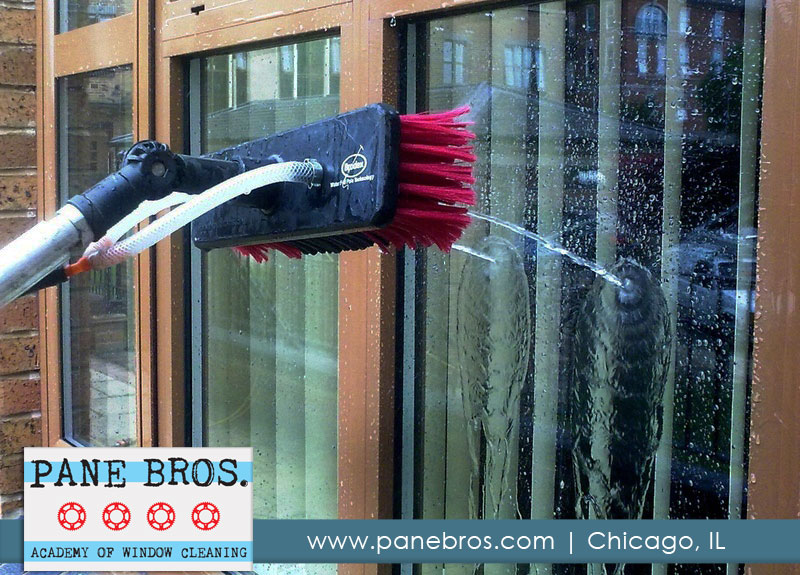 For years, the industry standard for commercial window washing has been to use a chemical solution, mixed with tap water, and a squeegee to ensure a streak-free shine. While this method of both commercial and residential window washing will get the job done—there is a more efficient and environmentally friendly alternative—deionized water.
If you are in the market for a residential or commercial window washing company in Chicago or the Chicagoland area, and are unsure what the difference is between a company that uses traditional window washing methods and a company like Pane Bros. that uses deionized water systems, here's what you need to know:
How Is Deionized Water Different?
The tap water that is traditionally used for window washing contains trace amounts of minerals. While this is ideal for drinking, it is these same minerals that lead to streaks and residue when cleaning your windows—or even your car.
When water is deionized, these same minerals are removed, ensuring a streak-free shine. However, what really makes the deionization process unique, is that deionization essentially turns your water it into a magnet for the dirt and grime—which is ideal for commercial and residential window washing. The deionized water's ability to attract dirt, eliminates the need for a chemical cleansers.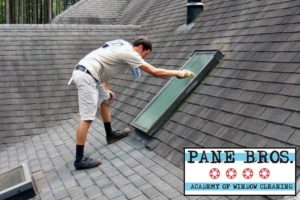 Other Benefits Of Deionized Water For Commercial And Residential Window Cleaning
Since deionized water is able to achieve a streak-free shine without the use of a squeegee, many residential and commercial window washing services in the Chicagoland area can eliminate the need for ladders and scaffolding when washing windows.
Instead windows can be cleaned in a safer and more efficient manner, with only deionized water, and an irrigated pole with a built-in brush designed for window washing. While elevation may still be required for multi-story commercial and residential homes and buildings—window washers no longer have to stand directly in front of the windows they are washing.
What This Means For You?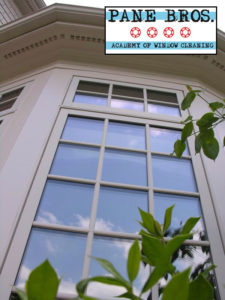 If you are in the market for a commercial window washing system, or residential window washing system, making the switch to deionized water provides the benefits below:
Is a chemical-free and eco-friendly alternative.
Will take less time from start-to-finish.
Is easier to maneuver, and requires less supplies.
Increases safety by eliminating the need for height.
Deionized water is more cost effective because it requires no chemicals.
If you have been looking for a faster, better, and more environmentally friendly company to clean your home or storefront windows in Chicago and the Chicagoland area at contact Pane Bros. at 855.726.3927 for a free quote today!