The Benefits of Residential Window Cleaning in Chicago
Having your Chicago home professionally cleaned can do more than just give it a beautiful appearance, it can actually help to maintain different areas of the home. When patios and windows are neglected, harmful mold and bacteria can begin to grow. The last thing you want is mold and bacteria growing on the inside of your home. Having your windows cleaned by a professional will ensure that they not only look amazing, but they last longer too. Here are just some of the benefits to have a professional cleaning service keep your house in sparkling condition.
Exterior Home Cleaning Service

When you hire professional house cleaning services to maintain your home, they are doing more than making it look nice. Just like when dirt and debris that are brought into the home by way of the shoes reaching carpeting, is often attaches itself to those carpet fibers and when your carpet is not vacuumed on a regular basis those contaminants act like sandpaper and slowly wear away at the integrity of the fibers, the exterior of your home can build up dirt and debris, as well. Over time this will cause your home to prematurely age in certain areas. Professional house cleaning services remove dirt, debris and dust that easily accumulate in your home. Family members with sensitive skin and allergies will appreciate the cleaner home.
Professional Window Cleaning
When you have your window cleaning done by a professional, your windows will look amazingly clean. In addition to them looking clean, no algae or mold will form from condensation that forms from extreme temperature fluctuations. The window cleaning experts use cleaning compounds designed to make the glass sparkle and keep them streak free until the next appointment.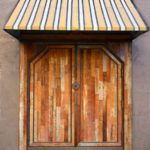 Expert Spring Cleaning
During the long winter months the home can become moldy and musty in smell from not being cleaned thoroughly. Furniture and carpeting have been absorbing odors for months and need to not only be aired out, they need to be properly cleaned by a professional. During the holidays many items have been spilled and wound up in places that have not been properly cleaned for many months. A professional spring cleaning service will restore your home to the clean condition it was at the end of summer.
Power Washing the Exterior
The exterior of your home has taken a beating during the long winter months. With the constant barrage of rain and wind, the exterior of the home is often covered in algae, mold, and animal droppings. That algae can turn your beautiful white gutters into nasty green molded eye sores. Power washing will quickly restore the exterior of your home to new condition. Cleaning those gutters by hand is not only timely, it can be dangerous up on a ladder scrubbing them clean. Let the professionals use industrial strength power washing equipment to get rid of all the debris that has found a home on the outside of your home.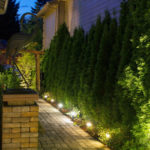 Experienced Patio Cleaning Experts
During the long cold winters, your patio simply takes a beating. The raw elements can turn your beautiful wood deck into a slippery and dangerous area. Patio cleaning experts can power wash away all those contaminants that make the deck slippery. This is an area your family and friends will spend most of their time outdoors, and not only should it look great, it should be safe for people to hang out. Hiring a cleaning service that does patio cleaning can take that back breaking job off your hands and give you back your party area quickly.
For more information on Window Cleaning or Residential Home Exterior Cleaning in Chicago or the surrounding Chicagoland suburbs, please call us at 855.726.3927